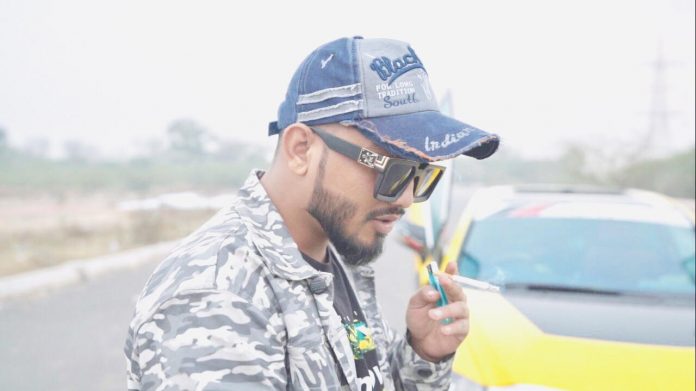 Asli Daud is an Entrepreneur, prolific marketer, Celebrity manager, producer, and a par-excellence influencer. He is the CEO and founder of Asli Media Group. Asli Daud is well known for his association with vital national and international brands. He often forms plots in influential global digital news and magazines. His other piece of works involves his prodigious production projects- "Mulk" and "May I Come in".
Asli Media Group works for various arenas in production and media, such as music, movies, web shows, and many more.
Asli Daud Interview
Digital Guruji : Hi!! Will you please introduce yourself to our readers?
Asli Daud : Hey everyone, I am Asli Daud aka Abdullah Hanif Ahmed al Quraishi a founder, marketer, influencer, a celeb manager, producer, and entrepreneur. I am the founder of Asli Media Group. I am 22 currently in age and stepped into the digital world with a solitary goal of making feasible growth options and helping many others.
I have been aiding thousands of people and have been working for the same, making my work immensely pleasurable for me. Being in this line of work for so long I have gained a lot and wish to add a lot more people.
Digital Guruji : At such a young age, how did you establish such a prominent brand ?
Asli Daud : As long as I can remember, since the age of 15, I always had this longing to work for something that holds a greater good, so that I can provide aid to others around me, and to as many people, possible. I don't have one single word which could entirely define my journey, but if it has to be so, I would say, my journey has been very different. I am a college dropout, a thing one shouldn't be proud of but I am.
I had a crystal clear picture of what I wanted to achieve in my life. I always thought of what the celebs and the famous would need, what could be done to aid people who have everything at their dispense. But I realized that the lives of these people are much complex than they would seem.
So, I was already planning in the same arena, and an urge to grasp the attention of the celebrities, behind whom the entire media and audience go berserk, propelled me more and led to the creation of Asli Media Group, which in turn gave rise to Asli Media Partners.
Digital Guruji : What are the major challenges that you have encountered to date?
Asli Daud : Well, I cannot think of a single man, who hasn't encountered hardships on their path to the ulterior motive and greater good. Hardships are a part of the journey and inevitable. Talking particularly, I have lived a varying life, experiencing, and confronting diverse environments.
I have lived in all-inclusive ways. I would say that my experiences have yielded this man in front of you. They made me what I am. Environments with a posh life to an environment where the worst treatment is incorporated, I have been through that all. Maybe that is the reason I understand the needs and wants of all the groups of the society and I am working to bring a change to the same.
During the establishment of Asli Media Group, to gain the trust and acquire faith, is a great task and to make them realize that someone is out there ready to boost their profile and help them out effectively is a great task. But with the help of unique plans and efficient ideations, in no time we emerged as a company with productivity booming and yielded great results.
---
Also Read:
---
Digital Guruji : You currently have 2 firms at your name, how do you manage the time and stress?
Asli Daud : Agreeing to the point of having two firms at my name, however, the entire task of handling and operations and delivery isn't up to me only. A high-caliber skilled team with a consummate skill set is always devising plans and improving the ideal structure of the firm. Actively creating feasible and unique plans in all the services and sectors be it marketing, be it branding, be it partnerships, ideations, or any other aspect, the team is readily engendering solutions. I heavily rely on them for support. As per the time and stress management, I always have a habit of pre-planning the entire operation being carried out.
Mostly, from the first ray of the sun, I start planning my day and include an entire checklist involving minimal to heavy tasks, and wt the end of the day, I ensure that I have been left with half-an-hour of break time for myself. A planned and orderly manner is what I deem best for any task.
Digital Guruji : What is the USP for your companies?
Asli Daud : Particularly, if I mention the USP, then the first would be the solitarily unique and larger number of services we provide, and the second is my team which prepares exclusive ideas for the clients involving their preferences as the priority and the plans are highly efficient and effective when effectuated.
Digital Guruji : Having acquired success at such a young age how would you define success?
Asli Daud : Success from my perspective provides you a position of respect and dignity and when you are able to lend a helping hand to the deserving. When your dreams turn true amidst all the highs and lows, and your vision gradually gets yielded into a reality, that is when candid success steps into your life!
Digital Guruji : What sort of work culture one witness in your firms? How did you establish it?
Asli Daud : As I have mentioned earlier, both of the firms ADM and Asli Media Partners have an illustrious team which has a consummate skill set. In the company, no one has an allotted or fixated work profile, all the experts along with the team members, work upon a problem to develop potential solutions, without sticking to their work profile. They stick to the notion that-" help may come in any form". Abiding by this, all of the team members heavily participate in brainstorming sessions and create mind-blowing solutions to aid people.
As per the establishment of that culture, the credit goes to my team of experts and members as well, who have shown soaring dedication and have created an over-joyous environment. They never back out from a constructive discussion and won't ever laugh off a mistake. They rigorously work and joke around creating a balanced environment for themselves and me as well.
Digital Guruji : Tell us about your education?
Asli Daud : Currently, I am 22, and I am a college dropout. As I have mentioned earlier, a thing one shouldn't be proud of, but I really am. In fact, dropping out of college was one of the greatest and most fortunate decisions of my life. I wouldn't advise anyone of doing so, but my goal was clear to me.
Since 15 in age, I was tech-savvy, and joining Shaheed Bhagat Singh College, I had to spare a lot of time. Having the ambitions to work for something I wanted and aiding others, I chose to opt-out. Once out, I had enough time to focus on my dreams. But I did take a lot of time on my own to learn the necessary stuff required.
Digital Guruji : What or Who motivates you the most and keeps you going?
Asli Daud : My experiences and my own encounters are my driving force. As I have already told, my experiences are diverse. My fear of not being able to help others is one of the reasons. Also, ever since I was young, I saw people baffling about the celebs, to acquire the same grade of attention I knew I had to work hard.
I engendered a platform to aid the celebs and help them to create an everlasting online presence and impact. My own life is my biggest motivator.
---
Also Read:
---
Digital Guruji : Is there a pattern for becoming a successful entrepreneur?
Asli Daud : What I would like to respond to this is- there is no pattern in becoming successful in any domain. A series of opportunities, a passionate work environment, and sheer determination and willingness is what it all takes for becoming a successful entrepreneur. As you face the forthcoming challenges, you become adaptive and evolve and adaptation and evolution are the true marks of an entrepreneur.
Digital Guruji : What are your regrets that you still mull about?
Asli Daud : My biggest regret and flaw as well is procrastination. As a teenager, I used to procrastinate a lot. This led to the loss of many important lessons that I could have gained earlier. Also, during the teenage, I got involved with bad companies and wasted my efficient and productive time.
I would advise all the young guys to do some productive learning in the early years as it proves to be a lot helpful!
---
Digital Guruji : What are your future plans and aim for the bigger picture?
Asli Daud : I have established two companies with a greatly endeavoring and striving team, and have also added more than 1000 global and national influencers and celebs. I have engaged the companies into production management and have heavily promoted underground artists by launching and promoting and even producing such deserving content My aim for the bigger picture is to find as many ways I can to help others.
I want to explore all the options out there.
I want to expand this idea globally. I try to learn from others daily. I think that everyone can teach me something new daily, and if they can learn something from me that is even more beneficial. That is the plan for the bigger picture!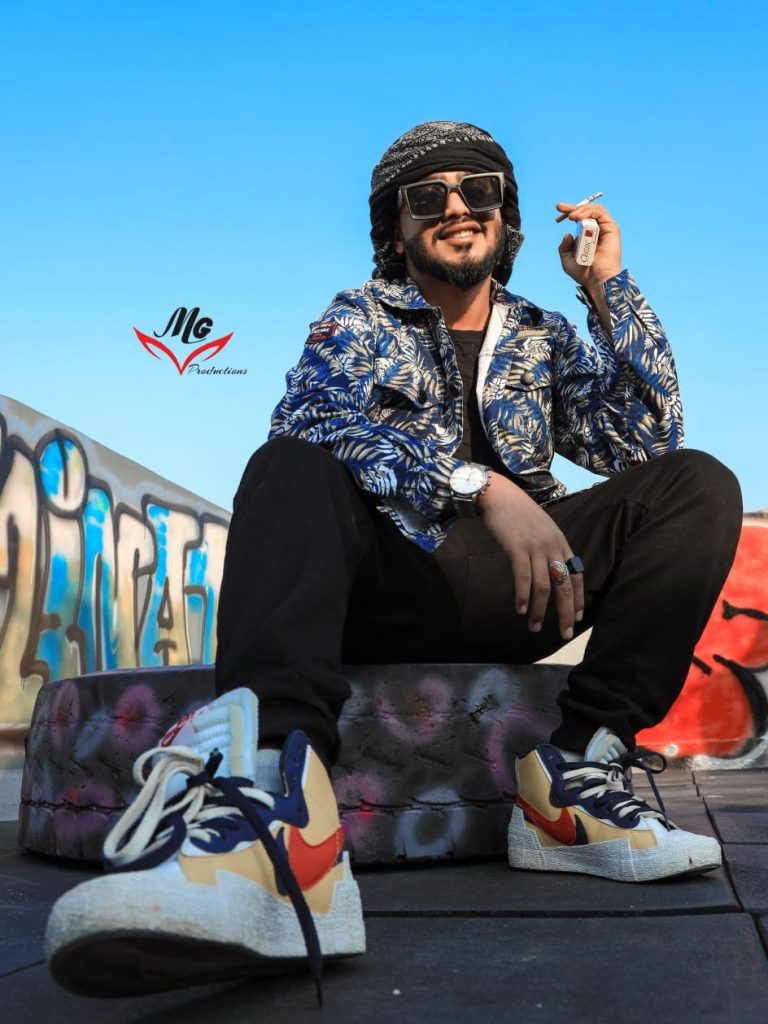 Digital Guruji : As you mentioned about music production, what are your plans?
Asli Daud : I have been exploring this arena for a long time, and have had great encounters. As I mentioned earlier, I have engaged the companies in production management and have greatly promoted underground artists. This year, I produced and managed the promotions of a music video song "May I Come In".
Not only this, A large no of videos, produced and aided under the banner of Asli Media Group and Asli Media Partners are on their way, waiting to be on the screens and acquire the stage. I want to explore more options and promote and aid all kinds of artists out there!
Digital Guruji : What is your stand on marketing?
Asli Daud : I have worked as a freelancer, web developer and media manager, and a marketer as well and now after gaining much experience I'm providing employment to many. What I have gained through experience has taught me that marketing is a key aspect of society and is like a backbone for the creation of employment hubs.
I want more influential and efficient marketers from the young generation to understand it and move forth with their notions to create a change.
Digital Guruji : Any advice to our new aspirants out there?
Asli Daud : " Believe in yourself". People often would want to drag you down and surpass you. They would even try to underestimate you and demotivate you. Never let others undermine you. You know what you can do and are worthy of. Also, never give up on your dreams.
They are like the driving force of your life and provide essence to it. Keep passionately working for it, and there will be a day when all of it will pay off. Lastly, have a better understanding of others as it would greatly benefit you in rising.
Here ends Interview with Asli Daud, CEO, and Founder of Asli Media Group. If you want to contact Asli Daud, you connect with him on his official Facebook Page, the website.
Catch Asli Daud via Email Id : [email protected]