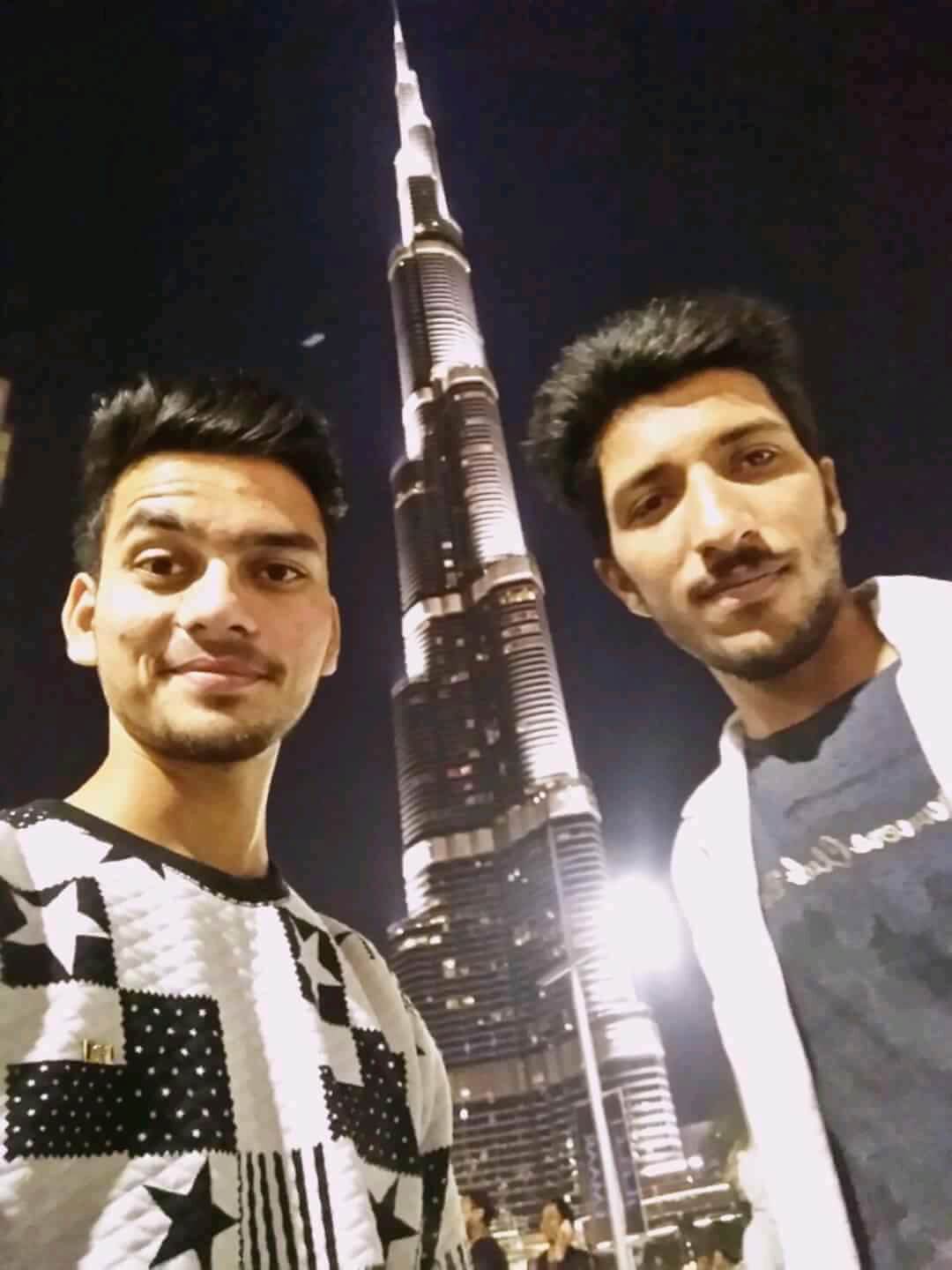 Chirag Gera is Well Known Experienced Person in the world of Digital Marketing. He is currently working as Logistics Assistant in Multi-National Corporation located in Dubai
#DGTalk Inspirational Story of Chirag Gera
Chirag Gera started his Earning by coincidence, His career started in digital marketing eventually by bunk of class. He bunked his classes and sat on the park in front of his house.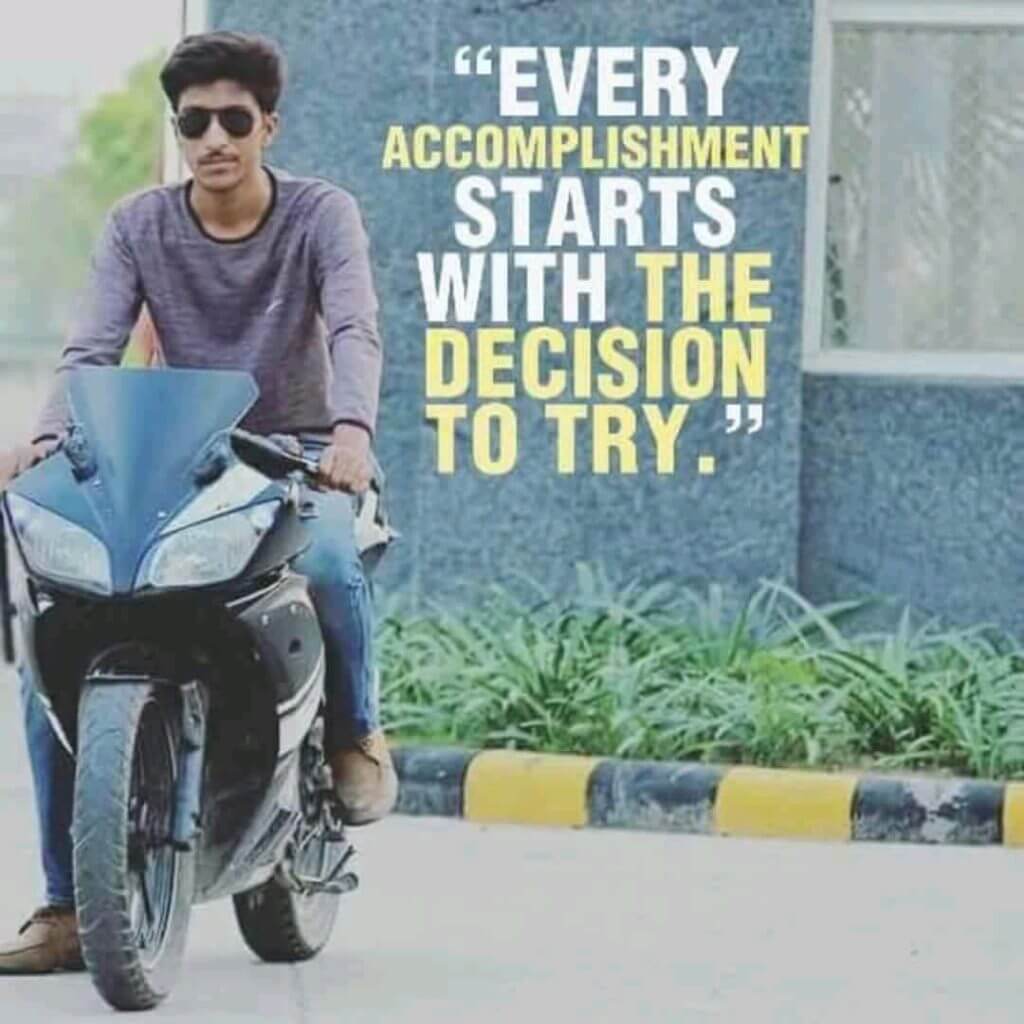 Some people were playing cricket over there, so he started playing cricket with the bet of 70rs. His opponent BABU losses 70 RS to Chirag Gera and it was his first earning.
After winning 70 RS he was very happy and went back to the home of his friend Kapil Saini. His friend was working on the phone, people used to call him as facebook expert.
Chirag Gera offered 70 RS to Kapil Saini and asked him to teach earning process from Facebook.
He told Chirag some methods to get 5000 friends on single facebook if within 3-4 days. As Chirag was eager to learn everything, he got to manage 5000 friends In just 2 days.
According to Chirag, in this work his internet worth 120 RS was wasted. But he managed to sell that I'd in 350 RS to a person. Finally, he got a profit of 230 RS.
Also Read:
It was a very lucky day for him as 230 rs was very precious at that time for a teenager.
As earning was good, his interest in this field started raising, and he started building his own team for creation and selling of Facebook IDs. He invited his 4 best friends to join his team.
With the starting earning of 350 rs In 2 days. With his smart work, he started earning daily 1000 rs
He doesn't satisfy with this earning, he put more effort into this field and started working 24 hours
Thus he managed to earn 6000-7000 rs per day.
Some amount from selling facebook IDs and rest from converting facebook I'd into the facebook page.
Ongoing deep over this topic Chirag Gera told Digital Guruji in detail that after this much earning he started buying facebook IDs from his friend Kapil sain who taught him how to earn.
After gaining the deep knowledge of all this with experience of 3 Months. He started selling traffic to his friend imtmyaz Hossein and Choudhary (he provided around 20 million traffic).
He got bored with this work and started something new, Now he started buying and selling Google Adsense and big FB pages. From all this, he was able to earn 80-90 k per Month
He bought a page named suplex city worth 37,000 rs and earned daily 1000 RS from that page by promoting other pages.
After 1.5 years one person offered him a good price for that and he sold him that page in 55,000 Rs. He became very rich in a small age and he is happy with this help as he can manage household expenses and own desires
He gave 16,000 rs to a girl named Anchal Mishra for building the facebook page, but he was Scammed by her.
Soon he got back with that sock and started meeting the new person.
Also Read:
Now one person named Himanshu came into his life and they both started work in partnership
With the help of Himanshu, he was now able to build and sale ids, pages and AdSense in very short time.
One day he thought to make a website, his friend Nitin Helped him to make a website in Free www.chutklehichutkle.com
Some days he did all small kind of works and when he saw there is nothing much in all these he Applied for the post of Logistics Assistant in Dubai and got selected by clearing interview round. Finally, he got a job with 5 lakhs annual package.
Chirag Gera ka intezaar toh baarah mulko ki Police kar rahi hai,

magar Chirag Gera ko pakadna mushkil hi nahin Namumkin hai
Soon on 22 August 2016, he shifted to Dubai and never came online for 1 months.
When he came online he met with Abid Khan, soon he and Abid Khan along with 2 more people named Mohit and Virat started working on Link Boosting
Their first client for traffic was Anoj kumar, they provided around 2 million traffic in just 10 days and earned 2 lakhs RS from that project. He started Link boosting as his side business along with the job in Dubai.
After this, he left that work and established his own AdSense network. His first pay from AdSense was 2100$ + 1600$. Due to some Bug in Facebook, Coupon Trick came into existence. With the help of coupons, he was able to earn 2,000$ per day sitting idle in home Indrajeet Kumar also helped me to learn something new.
Anoj kumar and Indrajeet kumar are my brothers from another mother.
"I am in this position all due to my lovely friends, they are Lifeline of my earnings."
After Reading Chirag Gera Inspirational Story, you may be interested in getting to know more about him, Now Lets talk Chirag gera –
Digital Guruji: Why did you Leave India, what was the reason?
Chirag Gera: meri pyari girlfriend n breakup karliya tha, uski yaadon se move on karna tha
per yha aaker uski yaad india se jayda aati hai, sab apne aap mai gumsum rahta hai.
Digital Guruji: would you like to share about your Love-Life?
Chirag Gera:  Phla pyar toh school Mai us ladki ke pass cycle thi or Mai paidal jata tha toh mrko lga iske pass cycle hai le Jaya kregi or le aaya kregi tab bni thi phli gf
Digital Guruji: Do you use to maintain a checklist of tasks on day to day basis?
Chirag Gera: Yes. Everyone should have a daily action plan. Noone can get success without one. This was one of my big mistakes when I first started blogging. I didn't care to create one for myself for years. I'm even shocked myself at how dumb I was at the beginning. I'd highly recommend a new blogger to have a daily action plan right from the start.
Digital Guruji: What kind of SEO mistakes should avoid?
Chirag Gera: You shouldn't stress yourself too much about SEO. The topic can really suck you in and you can get too overwhelmed with it. Just learn the basics, implement them, and keep on helping people in your niche. I'm not big with SEO. But, I'm big with helping others in my niche. And, guess what, Google loves it when you help their searchers.
Digital Guruji: Please recommend three SEO tools and WordPress plugins?
Chirag Gera: I would recommend using the Yoast SEO Plugin for WordPress, Ubersuggest.io for keyword research, and Google Analytics Tool to keep track of performance.
Digital Guruji: What kind of activities you used to do for the promotion on social media?
Chirag Gera: I'm only using one tool right now to keep promoting all of my blog posts. It's called Revive Old Post – a WordPress Plugin. I do all of my social media marketing manually. No need for any tools here. It can be done either way.
Digital Guruji: How many hours do you dedicate to your blog every day?
Chirag Gera: I treat blogging as a real business, so, right now I'm putting about 8 hours a day a few days a week. I do have a lot of days off.
Digital Guruji: What do you think the most important SEO trends will be in the coming years?
Chirag Gera: Google RankBrain. This is the only subject I have good knowledge in. I think Google RankBrain will yield one major shift in the way Google ranks content.
Digital Guruji will Like to thanks Chirag Gera For giving his auspicious time for Digital Guruji Interview.
Please Comment Below do you like our interviews or not? whether we need to improve our content?