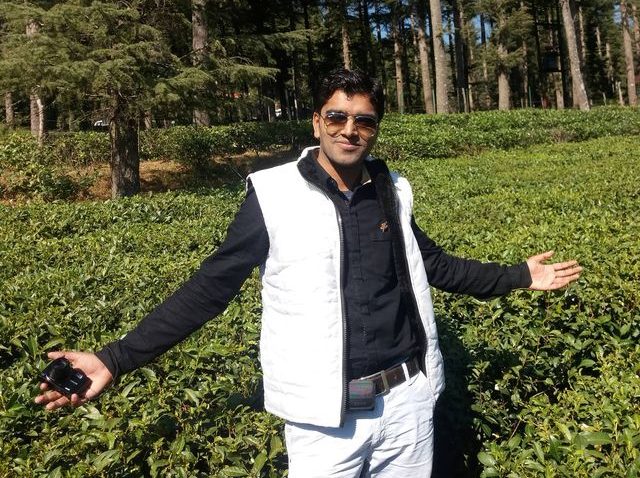 Chirag Gupta is an entrepreneur and founder of AgriMoon.Com. Mr. Gupta was born in Bisauli, Uttar Pradesh. He is working at Amul Dairy. He also Led the Production Team in Mothers Pride Dairy (India) Pvt Ltd. He has done B. Tech (Dairy Technology) from Sam Higginbottom Institute of Agriculture Technology & Sciences (Formally AAI-DU) Allahabad U.P. India. He is the chief author of the content of this Organization. In 2015, he started AgriMoon.Com which offered Agriculture information like news, Jobs, Books, Events, and exam Notifications. Interview with Dairy Technologist Chirag Gupta, Founder of AgriMoon.
Chirag Gupta Personal Information
Full Birth Name
Chirag Gupta
Nickname
Chirag
Age
27
Hometown
Bisauli, Uttar Pradesh
Current Residence
Jaipur, Rajasthan
Nationality
Indian
Famous For
1. Founder of AgriMoon
2. Entrepreneur
3. Dairy Technologist
4. Author
Marital Status
Married
Highest Qualification
B.Tech/ MBA
School/ College
ML Inter College, JNU
Hobbies
Cricket
Dream Holiday Destination
USA
Favorite Color
White
Chirag Gupta Interview
Digital Guruji : Hi!! Will you please introduce yourself to our readers?
Chirag Gupta : Hello, I am Chirag Gupta from Bisauli, Uttar Pradesh. I am a Dairy Technologist and founder of AgriMoon. I am working at Amul (India). I have created Agrimoon in 2015.
Digital Guruji: How did AgriMoon come into being?
Chirag Gupta : When I was studying my B. Tech (Dairy Technology), I used to have a lot of difficulty in finding books, most books are not available in the library. Then ICAR Released Ecourses that could be online readable. In 2012-14 Internet was very expensive. Then I converted these books into PDF and gave them to myself and to my classmate for better study. Then some of my seniors and juniors told me to provide for others books, then I made whole books on Dairy technology. And in 2015, I launched the AgriMoon website, and all books on agriculture, horticulture, agriculture engineering, and dairy Technology were uploaded on the website.
---
Also Read:
---
Digital Guruji : How did you come up with the name for your company "Agrimoon"?
 Chirag Gupta : I just got an idea of giving my site an excellent and rememberable brand name. So Randomly I kept my Brand name AgriMoon.
Founder of AgriMoon – Chirag Gupta
Digital Guruji : What does AgriMoon do?
Chirag Gupta : AgriMoon a website helps the student to Knowledge about Agriculture, eBooks, News related to the Agriculture sector, Jobs, Events (Seminar, workshops), Company & College details, and Exam notification.
Digital Guruji : What is AgriMoon USP, which makes it unique & different from other start-ups in similar domains?
Chirag Gupta : I think that my site is better than any other site because it has all the services for agricultural students than any other site in the market. We provide 24X7 support. We are now 10+ working Members of Our brand. We will start new futures like an online mock test, materials for competitive exams, and others.
Digital Guruji : What were the first few months like?
Chirag Gupta : Well! Everyone has to go through a struggle in starting. But I did not find it difficult because in 2015, AgriMoon did not have any competitors. And the students of my university also knew me, so they used to inform me when they needed a book. And these services were given FREE, so people started promoting me on their own. Today, Most of the Agricultural Colleges, advanced studies are done from AgriMoon's books only in India, Nigeria, Pakistan, Uganda, and many countries.
---
Also Read:
---
Digital Guruji : What are the major challenges you face at AgriMoon?
Chirag Gupta : I am not from IT Background, so mainly I faced challenges regarding web development.
Digital Guruji : How do you define success?
Chirag Gupta : Success is great and shooting for the moon is great. But out there in the universe, there are a lot of moons. So just make sure the moon you are shooting for is your own.
Digital Guruji : Tell us something about your education.
Chirag Gupta : My primary schooling was done in my hometown. After that, I have done B.tech in Dairy technology.
Here Ends the Interview with Dairy Technologist Chirag Gupta, Founder of AgriMoon.