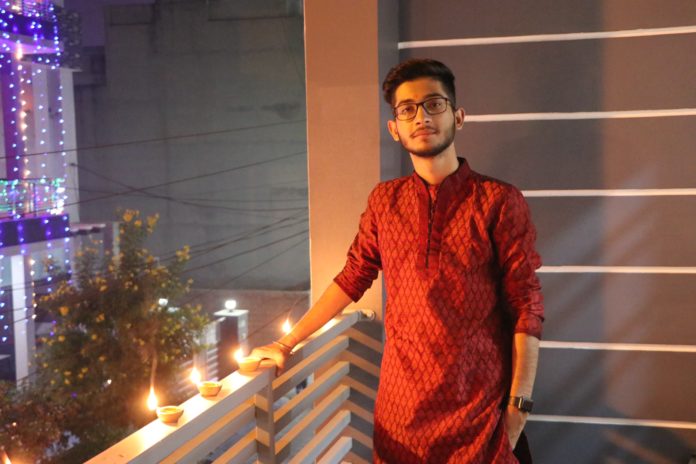 Aayush Babbar is a well known Instagram influencer. He belongs to Fathebad, Haryana. Currently, he is pursuing his CS in a reputed university in Frankfurt, Germany. Aayush at the age of 16 he started his journey of Instagram Influencer with more than 1 million followers. He promotes brands and people across this network and gets paid.
Aayush Babbar Interview
Digital Guruji : Why did you think of becoming an Instagram Influencer?
Aayush Babbar : I started one Instagram quote page in 2017. It was a very rough phase of my life at that time. I made that page to express my feelings through it and to motivate myself too. I used to post it 3-5 times a day and it started growing very fast, Later I made a few more pages and made my own Media Agency named Wizard Media. We now have More than 1 Million active followers on the platform.
Digital Guruji : What is your USP, which makes it unique & different from other start-ups
in similar domains?
Aayush Babbar : We specialize in growing Instagram accounts and mostly help brands and entrepreneurs to grow their personal brands on the platform other than that we provide consultancy and promotions on all major social platforms.
Digital Guruji : Tell us about the people who impacted your journey.
Aayush Babbar : My dad made the biggest impact on my Journey of becoming an Instagram influencer. He has accomplished many achievements at a very young age, he is a true mentor for me. Growing up he always taught me to start something on my own and always supported me no matter what.
Digital Guruji : Who was your first customer?
Aayush Babbar : Our first customer was a United States-based education platform.
---
Also Read:
---
Digital Guruji : Did you raise funding for your venture?
Aayush Babbar : I used to save from my pocket-money to invest into the venture.
Digital Guruji : What were the challenges that you faced initially and how did you overcome it?
Aayush Babbar : The first challenge for me after making the Instagram page was to maintain it and keep users updated with the latest motivational posts. It was really difficult for me because I was doing it alone and was designing so many posts every day. In the beginning, I was also not earning, so I was not able to hire a graphic designer. I finally decided to do it myself completely.
I made a schedule maintaining my studies as well as my Instagram page. While coming home from school, I thought about the topics and the content and after coming home, I used to write it and post it.
Digital Guruji : How do you market your business, and which tactics have been most
successful?
Aayush Babbar : In our early days we used to reach out to clients by emailing them now it's just word of mouth and referrals from our current clients.
Digital Guruji :  How far do you think you've come since you start your career as Instagram influencer?
Aayush Babbar : I have seen a lot since the beginning. I have met many people on this journey as an Instagram influencer. I have made many friends during this journey. I am currently working with many big brands that motivated me more. I have learned a lot of things during this period. But for me, I still think it's just a beginning.
Digital Guruji : How do you define success?
Aayush Babbar : Everyone has their own definition of success, for me, success is making my parents proud and leaving a positive impact on people.
Digital Guruji : Do you believe there is some sort of pattern or formula to becoming a successful entrepreneur?
Aayush Babbar : Nopes, I don't believe there is something like a pattern or any formula to become a successful entrepreneur. The only thing is your dedication to power and the hard work you do. If any of these two even reduces, you will divert from your target. Like we say " Ragad Dena".
---
Also Read:
---
Digital Guruji : Tell us how a day in your life looks like? Your schedule for a day right from the time you get up till you hit the bed at night.
Aayush Babbar : After getting up, I use my phone for some time while surfing through social media. After that I give some time to my studies. In the evening, I spent some quality time with my friends and family for mind refreshment. That's my daily life schedule.
Digital Guruji : What are your ideals / Principals?
Aayush Babbar : If you are doing a work or setting up a goal, just give your 100% for that work, like we say in hindi " Ragad dena".
Digital Guruji : Tell us about your learning's in this entrepreneurship journey.
Aayush Babbar : There is no limitation to learning. Whenever I worked with a brand, I used to observe many things. I used to learn from that observation. I met with many big experts, directors of brands and got to learn many things from them.
Important: Know a great startup story or want to share your own? Write to us at [email protected] and we will get back to you. For more updates follow Digital Guruji on Facebook.