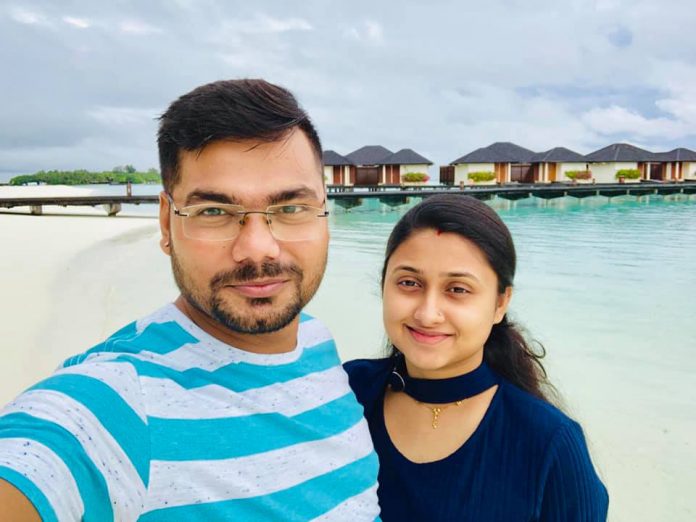 Sujoy Dhar is a well-known blogger, web designer, and Server Administrator. He belongs to Kolkata, West Bengal. Interview with Sujoy Dhar.
Sujoy Dhar Personal Information
Full Birth Name
Sujoy Dhar
Nickname
Ravindra
Date of Birth (DOB), Birthday
October 9, 1991
Hometown
Barasat
Current Residence
Amarabaty Street, Kolkata
Nationality
Indian
Famous For
1. Blogger
2. Web Designer
3. Server Administrator
Marital Status
Married
Highest Qualification
MBA
College/University
Brainware Group of Institutions
Hobbies
Reading, Writing
Favorite Color
Black
Favourite song
Enna Sona by Arijit Singh
Facebook
Link
Sujoy Dhar Interview
Hi Sujoy!! Will you please introduce yourself to our readers?
Sujoy Dhar : Hi, Everyone, you know me by my Name Sujoy Dhar; I am a blogger in this field since 2009; I am 29 years old and inspired by Amit Agarwal (www.labnol.org). I do provide premium hosting to only bloggers besides this, I have more than 300+ websites which I manage with my team.
How did Brand Sujoy Dhar come into being?
Sujoy Dhar : Frankly, I do not focus on branding currently, but I plan to make a Brand with lots of useful services. Sujoy Dhar is my name, and sujoydhar.in is my website which carries out hosting and a blog for the newbie bloggers. In this revolution of time, I have gained many friends and supporters I have never met face to face but got a lot of help.
---
Also Read:
---
What were the first few months like?
Sujoy Dhar : At the beginning of Blogging, I find it is my hobby, not a profession, because I love it, so I do. As time passed, I find that people are interested in providing money for Advertisement; I discover Google as the source of income via Adsense and for tracking Google Search Engine is one of the best to drive traffic.
What are the significant challenges you faced?
Sujoy Dhar : When I was starting in 2009, I find 10% of people know what the Internet is, and the rest of the people know the Internet is a fraud. So I got demotivated by my friends and family and asked me to leave this internet world. My earning was 3000 Rs. Per month but currently, it is more than 6 figure earning. People think that I am scamming people and making money; I get huge phone calls, which means I am sharing trading.
How do you overcome these challenges?
Sujoy Dhar : I find it is better to say that I am working on Google and show them the Verification PIN of Google Adsense. I have got some Adwords newsletter in my home address, which I hang on the wall, so whenever any once come, I say I am working on Google projects. Simple and no harassment from my family, friends, and neighbor.
This gives me a lesson that expresses your feelings to that person who can feel that. Your valuable items will be delivered excellent value, who knows the worth.
Tell us about the people who impacted your journey?
Sujoy Dhar : One is Manoj Kumar Rana, who has given me support for my projects and some other friends who have demotivated me, but I took only the motivating words and proceed with it.
Who was your first customer?
Sujoy Dhar : My first customer was a lady ( Name forgot ) from the OLX company.
What has been the proudest moment of your career?
Sujoy Dhar : When I get Success and started earning a lot of money, my proudest moment is beyond my expectation.
Tell us something about your education & family background?
Sujoy Dhar : I belong to a middle-class family, and education is a part of my life where I do not give much time in studies, but I try to complete my lessons when I study. I have completed my MBA from Brainware University.
How has been the support from friends and family?
Sujoy Dhar : I have not received any family and friends support as the Internet was a dark side for my family and friends.
Do you believe there is some sort of pattern or formula to becoming a successful entrepreneur?
Sujoy Dhar : I believe in the word " FOCUS " never cares for earning, always focus on your work that might be anything, and I do think everything or every activity pays you. Even the TikTok people get paid; that's really a fantastic example.
If you had a magic stick, which are the two things you would change in the World?
Sujoy Dhar : It's my dream to see my India as the World's most developed country, so I will try to make this one right, and secondly our India is the World's most powerful country in the World.
---
Also Read:
---
Any regrets till now? If yes, will you like to share it with our readers?
Sujoy Dhar : My regret is that I am stuck with one website but never thought of opening another startup with time, but now I have more than 300+ startup websites. So 50% is my regret rest is a relaxed life.
If not the current profession, what would you have been?
Sujoy Dhar : I would be stuck with my father's jewelry business.
What keeps you going, and who inspires you the most?
Sujoy Dhar : Work hard until you reach your destination and never look back and stop giving your 100% effort; Success will come to you at any time, never give up in your work.
If you were given a choice of meeting any person you want, who will be that person?
Sujoy Dhar : I would love to meet my Facebook and Online friends, whom I have never seen face to face.
What is the biggest misconception that you think people have about you?
Sujoy Dhar : I am a scammer, and I earn money by illegal ways LoL.
Any message that you want to send to our readers?
Sujoy Dhar : I would like to say to my brothers and sister who are starting their internet journey, always focus on your work and ignore the demotivated people who always scare you that the Internet is fake or not trustable.
Take help from other friends who are on social sites, and believe me, they will try their 100% to help you always. Join the groups and learn something and discuss with the group's members and find more interesting things.
The Internet is running over the trust, so don't break that because whole Blogging is depending on trust, and trust is the key factor of Blogging.
Here Ends Interview with Top Kolkata Blogger Sujoy Dhar. Feel Free to contact with Sujoy on Linkedin and on his Website.