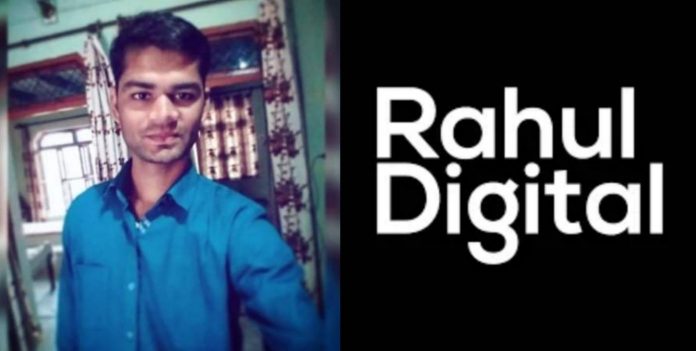 Hello Folks! Today we would like to introduce you to Rahul Yadav, a well-known Indian blogger. His online presence is Bloggingideas.com where he publishes everything that's best in the digital industry and his recommendations.
To create maximum value for the readers, we poured down the most relevant questions from the SEO industry and his experience as a professional blogger. His answers yield immense inspiration for the fanatics of the marketing industry as well as bloggers who are in pursuit of crafting careers into blogging.
1. Please Briefly Tell Us About Yourself and How You Got Started with Digital Marketing.
Thanks a lot for inviting me to your blog.
My Name is Rahul Yadav and I'm the guy behind the Bloggingideas.com blog and working on it since 2015. With Bloggingideas, I'm aiming at helping the blogging and the SEO community with their needs.
Apart from Bloggingideas.com, I also own a few related blogs at Rankexcel.com, Rahuldigital.com, Hindiblogger.com, Rasbhari.com & many more.
I got into the digital marketing domain towards the end of 2014 when I started working as an SEO executive. After a couple of years, I started using blogs to create backlinks and to drive targeted traffic to business websites.
This is how I get into the world of Blogging. For the first few years, I was using Blogspot blogs. Later I started using custom domains and WordPress as my blogging platform.
2. What the Best Practices for SEO?
SEO best practices are a very detailed topic in itself. We cannot cover everything here. I'm sharing the top 3 SEO practices bloggers can follow to get better results in Google search:
Don't ignore keyword research: Google is making changes to its core algorithm every day and thus SEO is also changing. You should spend a good amount of time while doing keyword research about a topic.
You can use tools like SEMrush or Ahrefs to find lots of low competition and highly profitable keywords. Apart from primary keywords, target the related keywords and LSI keywords around a topic.
Write 10x Content: 10x content term was first coined by Rand Fishkin who was the co-founder of Moz.com, a popular SEO tool. In this approach, we should aim to write 10 times better content than the websites that are ranking in the top 10.
How to Write 10x Content:
Write detailed content and try to cover all aspects of the topic you are working on
Add lots of images, videos and screenshots
Add facts, data and research to backup your content
It should have answers to all of the questions people have about a topic.
Promotion is the Key: You cannot rank for competitive terms before promoting your blog content. Spread words about it on your social media channels, YouTube, other popular blogs in your niche, and Quora-type Question Answer websites.
---
Also Read:
---
3. The Biggest Mistakes Marketers Make When Using SEO.
Sharing the list of some common SEO mistakes lots of marketers do and how to fix them:
Not doing any keyword research: You should make sure none of your website content goes live without keyword search.
Not focusing on website speed: Don't ignore speed metrics. Most of your websites pages should load within 2 seconds. If it's not happening, you are leaving lots of traffic and revenue potential on the table.
Don't care about low quality pages: Number of indexed pages in Google should almost match with the actual contents on your blog. You should get rid of rest of pages. And if you have a blog with lots of old contents that are not driving any traffic from Google Search, you should either improve them, delete them or redirect them to the relevant pages.
Using the http version: If you are still using the http version on your website, you are making a big mistake. Google gives more weightage to secured websites in organic results. Most hosts offer SSL certificates for free.
4. What Are Some Strategies You Have Used for Building up the Traffic?
To date, most of the traffic on Bloggingideas comes from Google Search. To lower down that dependency, we are trying our hands-on other channels like Facebook, Quora, Pinterest, and YouTube. I hope that by working on these channels, we will be able to spread more about Bloggingideas and should also help with better organic rankings on Google.
Sharing list of quick things we do to drive traffic from Google search:
We target long tail and relevant keywords for our blog
Write detailed contents around them while studying the top websites.
Do some internal linking for the contents we are creating
Sharing the interesting contents on our social channels.
Once we see the target pages are inching towards first page or second page in Google search for target terms, we try to build some quality back link for them.
We use SEMrush tool to track rankings for the target keywords over a period of time.
5. How to Answer Quora Questions to Drive Traffic to Our Website?
There are four methods that I use while making decisions about which questions I should add answers for.
Followers vs Answers Ratio: I would pick those questions where followers' numbers are much more than the answers numbers. Suppose a question has 10 answers and 35 followers, I will pick such questions. Here follower's numbers are more than 3 times the published answers, which is a good proportion.
Top Authors Answers: Next what I will do is browse through the top authors for a topic of my interest and check their most popular answers (that gave them maximum views). I will pick few answers of my interest from there.
Using SEMrush Tool: I will use the SEMrush tool to find the highest traffic landing pages for the Quora.com website and then will filter the URL using the topics of my choice. From there as well, I will pick some relevant questions.
Using Google Search: Quora.com website happens to get lots of traffic from Google search. According to SimilarWeb, 78% of total traffic on the Quora.com website comes from Google search and total visits in a month are more than 660 Million.
When you search Google for topics of your interest, you will see lots of Qura questions ranking on the first page. What you can do is pick some questions of your interest and reply to them.
Since these questions are already ranking on Google, they must drive lots of relevant traffic from Google search.
6. The Secrets Behind Effective Content Marketing and How It Can Improve Your Business.
Effective content marketing is all about understanding your blog readers' problems and try solving their problems with your blog content.
When you will be talking about your reader's problems and their solutions through your content, overall traffic and revenue for your business will automatically grow.
As a content marketer, your first motive should be to keep your readers happy. And if they are happy with your content, everything else will automatically follow.
7. How to Understand Who Your Reader Is and What Kind of Content They're Looking For.
That's an interesting question. Let me share with you my thorough process about it:
By analysing the keywords data from Google search console, you can get a feel of your readers profile and their expectations.
You can also run surveys, polls or can send emails if you are maintaining an email list.
Through your social media channels as well, you will also understand about your target audience and their expectations.
Analyse users comments and their websites.
If you look at Bloggingideas, most of the people who are coming to us are looking for blogging and SEO-related solutions. That's why we are trying to cover most of the topics related to blogging and SEO on our blog.
So the key here is to keep asking users about their expectations as one of the calls to action in your blog contents, emails, and wherever you can.
8. How to Build Quality Relationships with Influencers to Increase Your Brand's Exposure.
There are lots of ways you can build a strong relationship with top influences in your niche:
By following and sharing their stuff on our social handles and in Facebook Groups etc.
By Leaving thoughtful comments on their contents. Show your expertise about the topic you are leaving comments on here.
By linking to them in your blog posts, in your interviews, videos or wherever you can do and informing them about the same via email.
Once you have built strong repo with top influencers in your niche, here are a few things you can do to improve your brand presence:
Ask them for video interview or textual interview on your blog. Once you do that, there is a strong chance those guys will share the same on their social channels. This way you can get in touch with their audience.
If they are accepting guest posts on their blogs, you can show your interest in that.
If they are doing roundups etc, can request them to consider you for future roundups.
Soon or later they will share and link to your contents if its worth sharing and linking.
9. What Is the Revenue Model of Bloggingideas.
Right now, most of the revenue on Bloggingideas comes through affiliate product selling, We are promoting web hosting, WordPress Themes & Plugins, and SEO tools-related solutions here.
In 2018, we made $20,000 plus the amount from Bloggingideas and aiming at taking this revenue to $40,000 in 2019.
Please google  "Rahul digital income report" to know more about our income report and how we are actually making that money. Lots of learning for those guys who want to make money while selling affiliate products.
---
Also Read:
---
10. How to Create Content That Generates You Leads and Customers.
We should target primarily commercial intent keywords to get sales through our content. Sharing few commercial content ideas which could help you with sales:
Review about a hosting service (Reviews)
Comparison of two hosts (Comparisons)
Top 10 List post about certain filters (List posts)
How to Start a Blog on a specific host or in general (How to's)
But creating commercial intent topics will not only help, we have to create education intent contents as well. People don't link much to commercial intent content.
They mostly link to educational content and from your education content, you can think of promoting and linking to your commercial content.
So that's everything about Rahul's journey from being a 9-5 job to successful blogger and finally becoming a top-level marketer in India. We really enjoyed talking to him and we hope that you would find this interview inspiring. Please feel free to share your thoughts in the comments section below.