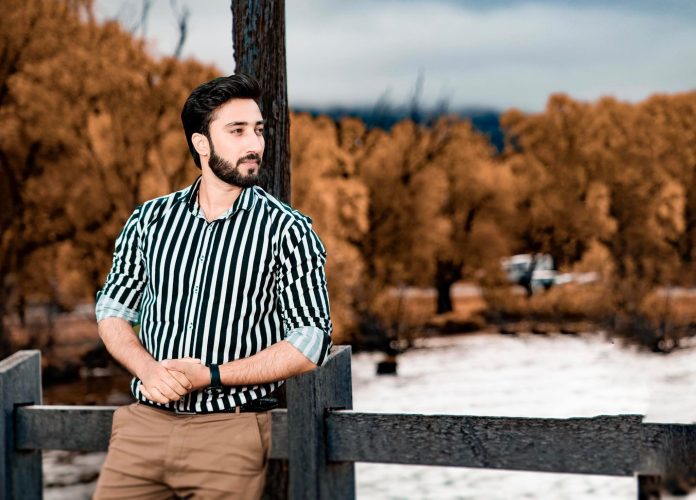 As internet usage hikes among all generations, there has been tremendous growth in the media industry; India has completely transformed itself into a digital marketplace. In this ongoing digital era, social media has opened doors for many individuals and organizations to come up and showcase their ideas and grow using their creative talent. One of the exceptional names in the filmmaking industry, Sharaz Sikander is doing well in the filmmaking field and is helping organizations to boost their presence in a virtual world with his production house- Sharaz Sikander films (SS Films). Sharaz is living by his dreams, instead of enjoying late-night parties; he kept himself busy hustling day and night to chase his goals.
Sharaz Sikander Personal Information
Full Birth Name
Sharaz Sikander
Nickname
Sikander
Age
27
Hometown
Poonch, (J&K)
Nationality
 Indian
Famous For
1. Founder of SS Films
2. Director
3. Artist
Instagram
Link
Marital Status
Single
Hobbies
Sports, Travelling
Company
Link
College/University
Jammu University
Today, Sharaz Sikander Films is a leading name in Kashmir's top filmmaking institute specially for documentaries, and music videos. He has recently completed the project for the US Embassy and has been appreciated for his direction skills in the documentary. Sikander is using his creativity, intelligence, & talent to excel as a filmmaker at the young age of 27. Till now, he has directed more than 40 short films and documentaries for various clients all around the globe including music videos for reputed companies like Tips officials.
Sharaz is constantly indulged in helping small businessmen and raising social issues with his out-of-box unique directions, which feel the viewer connected with the story. He loves to stay fit and do regular gymming to keep his body in shape as he cares a lot about his fitness.
Since Sharaz Sikander dropped out of college in the early stages to fulfill his passion for filmmaking, he has completed Journalism and Mass Communication at Indira Gandhi National Open University. It was very difficult at the initial stage for him to convince his parents. But Later on, things started to fall in the right places as he became a leading documentary filmmaker of Kashmir in a short period.
Truly Sharaz Sikander is a source of inspiration for the youth of our nation. we wish best wishes for his upcoming three web series.