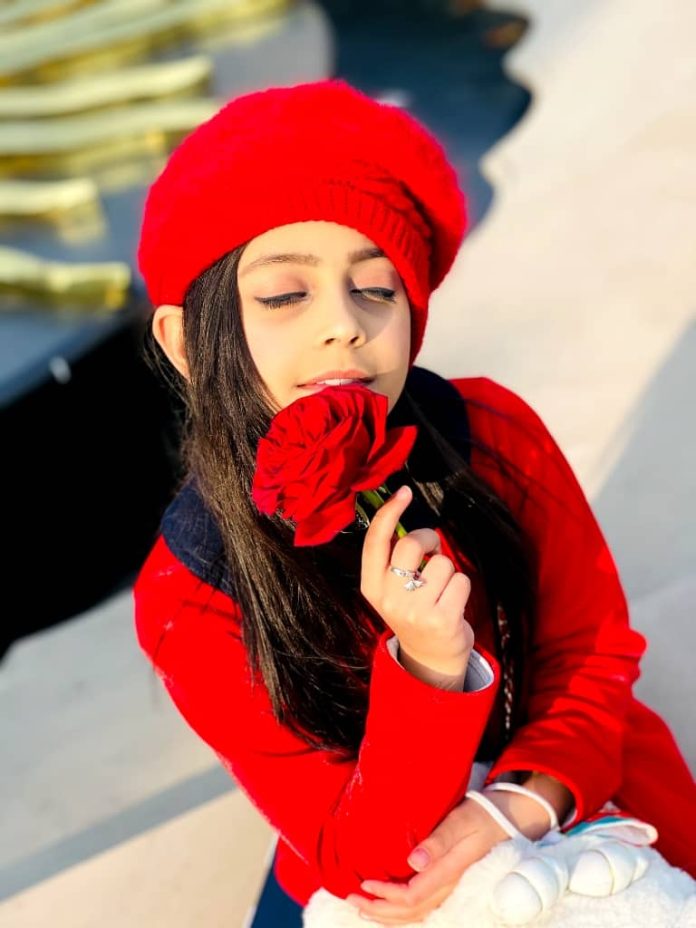 Asmi Sharma Personal Information
Full Birth Name
Asmi Sharma
Nickname
Asmi
Age
10
Hometown
Jalandhar city, Punjab
Nationality
Indian
Famous For
1. Instagram Reels
2. Artist
Youtube
Link
Education
5th
Hobbies
Dance, Travelling
There is nothing in this world that can beat talent, and in this ultra-modern digital era, social media has become the uttermost weapon to showcase talent to people residing all around the globe. Age is just a number, success does not depend on anyone's age, whether you are young or old, what matters is how much talent you've imbibed in yourself. Social media offers a plethora of chances for those who possess the decent talent to make it to the hearts of netizens. We have a 10- year-old powerhouse of talent whose Instagram videos have made it to the viral list, amassing humongous amounts of a brace from people all over the world. "Jalandhar ki kudi Asmi Sharma" is the child prodigy who has arisen as an Instagram sensation, having amassed more than 52k strong followers within no time.
Earlier, we've seen many such young talents who're way ahead of their age, having loads of talent and confidence that makes them stand out from the crowd, however, Asmi is generally a breed apart as she has achieved much more than people double her age can, in the digital world. She's accomplished more than her age, and her growing popularity is enough to prove her talent. The Internet is flooded with her videos, each of which has engaging content in them that keeps the viewers glued to them. This Punjab- based internet sensation lifts moods with her ever-appealing antics which make the audiences ask for more. In a short period, she has gained immense popularity.
Asmi posts glimpses of her dance and acting on Instagram which has gained an impressive fan following, quite a feat for a child her age. Her latest video on Instagram along with her mother has become viral, with its viewer base growing in numbers with each passing day. Asmi has indeed shown her prowess in the vast world of digital media, where every person seems to be better than the other. In a true sense, Asmi is quite impressive at this tender age. That is Jalandhar ki kudi Asmi Sharma for you.
To know more, follow her on Instagram @officialasmisharma